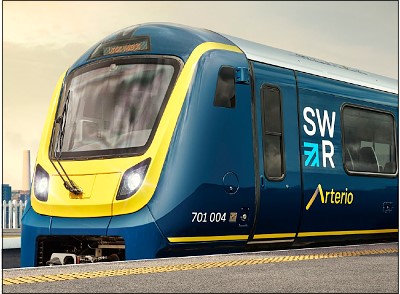 SWR Timetable Consultation – Make Your Voice Heard

As September approaches, employers are increasingly asking workers to come back to the office, with many employers in the City adopting a hybrid system after months working from home. Part-time and flexible working will bring midweek peaks with a Tuesday-Wednesday-Thursday pattern emerging. What does this mean for train commuters from Thames Ditton and Weston Green?

South Western Railway (SWR) has launched a stakeholder consultation on a new timetable from December 2022. The proposed changes may result in cuts in train services running to and from London during peak hours. Your Residents' Association will voice local commuters' concerns by submitting a response to the consultation which runs until 19 September 2021. We strongly encourage residents to make their own voice heard. Please click on this link: https://www.southwesternrailway.com/plan-my-journey/timetables/timetable-consultation-december-2022 to find the consultation document and how you are able to submit a response.

Whilst the consultation document does not provide many details of the proposed changes affecting local commuters, we can see the following trends emerging:
Travelling from Thames Ditton and Hampton Court
The two trains per hour frequency will be maintained.
Your Residents' Association has lobbied SWR for years to make improvements to the services during peak hours by introducing extra services running from Hampton Court, Thames Ditton and Surbiton and then fast to Waterloo. We will continue to make the case for these improvements. We will also insist that SWR refrains from cancelling services on the Hampton Court branch to ease congestion on the main line.
SWR is proposing to cut one of the five previous Woking to Surbiton stopping services (and then fast to Waterloo) per hour. SWR recognises in the consultation document that these were popular services. It is therefore proposing to introduce two additional stopping services from Surbiton to Waterloo. The problem is, however, that these additional services will neither benefit commuters from Esher, nor commuters from Hampton Court and Thames Ditton. Your Residents' Association is concerned that the proposed cuts will constitute a particular problem for commuters from Esher: The remaining services from Woking will be very busy, and commuters from Esher are unlikely to get a seat or even get on the carriages, particularly on Tuesdays, Wednesdays and Thursdays when commuter numbers are expected to be at their highest level.

Your Residents' Association will therefore demand that SWR considers making improvements for commuters from Esher, either by reinstating the same number of services during peak hours like before the pandemic, or by introducing additional services that may start from Walton, Hersham or Esher towards Waterloo.