Who we are
The Resident's Association acts for all those who live or work in the Elmbridge borough ward of Thames Ditton and the former ward of Weston Green (as it was until May 2016). If you're unsure whether your address lies within our area, please check the drop-down postcode lists below. You can also click on the map image to see the area covered by the Association.
Note: Postal addresses and wards don't always coincide - many Thames Ditton addresses lie outside Thames Ditton ward, while the ward now also includes some East Molesey addresses. If you have a Thames Ditton address (KT7) but your postcode isn't shown in either list above, then you're located in either Long Ditton ward (http://www.longditton.org) or the Hinchley Wood part of Hinchley Wood & Weston Green ward (see below). The Weston Green area covered by our Association contains Esher and Thames Ditton addresses, and also a few East Molesey addresses.
Ward Boundary Changes, May 2016
Thames Ditton ward now includes an area formerly part of the old Molesey East ward, and this area is now covered by the TD & WG Residents' Association (the northwest quadrant on the map). So residents there are eligible for membership of the Association; however, should they wish, they may also continue membership of the Molesey Residents Association.
The former ward of Weston Green now forms part of the Hinchley Wood & Weston Green ward. However the TD & WG Residents' Association does not cover the Hinchley Wood part. That falls within the ambit of the Hinchley Wood Residents Association (http://hinchleywood.org.uk) and our Associations work closely together, sharing councillors. In the southwest corner of the TD & WD Residents' Association area, a small section (formerly part of Esher Ward) was added following the boundary changes (see map).
Through regular meetings, social activities, our magazine and website we keep in touch with residents' views and we raise and spend funds for the benefit of the community, from tree and bulb planting to contesting unacceptable development projects.
---
With six Residents' Councillors we have a strong voice on Elmbridge Council working with other residents' councillors to ensure that decisions are based on the needs of local communities and on good management rather than on party politics. Our Councillors and Officers are listed here. Our Residents' County Councillor Nick Darby represents our views at Surrey County Council.
Since its establishment, the Association has always found that it is essential to have representation in local authorities to get them to do things for the local community rather than do them to the local community. Following decades of chicanery by the national political parties over funding - which many believe has continued - electoral reforms of 2000 required any group that wished to put forward candidates for election to register as a party. For our candidates to continue being allowed to run in the name of the Association, the Association had no option but to register with the Electoral Commission, after much heart-searching. It complies fully with the regulations which that entails. For a small group of volunteers, those requirements are somewhat burdensome. Unlike the national parties we have no paid agents or staff. Registration has in no way changed the Association's non-party-political tenets. The Association is fully inclusive. We ask not what party or creed a member espouses. All who live and work in these wards and want to offer support or lend a hand to our local community are most welcome.
Ethos: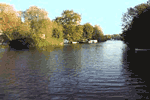 You will be able to form a more detailed idea of the Association's ethos from the potted history referenced at the head of this page. Thames Ditton and Weston Green are attractive places to live, with excellent facilities as well as green spaces, and for these reasons property values have continued to rise strongly. The commercial pressures to exploit land and buildings in the area are correspondingly great. Equally, as running costs are towards the higher end in this locality, and budgets can be balanced for a year by making a closure or a sale, there are perennial pressures from county and local authorities to cut, trim or sell off facilities of long-term local benefit to residents,in order to meet short-term financial goals. Proposals from both private and public sectors need to be examined carefully in the interests of all inhabitants of the area, in time to take necessary action. Having councillors representing us enables us to see what's coming up and to take suitable action to consult with residents and act accordingly.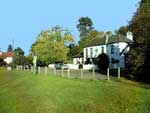 The Association is emphatically not a bunch of old fuddy-duddies, resistant to change, crying "Not in my back yard!" We have active adult members of all ages, although naturally those who are in full time employment can devote less time than others to carrying out the Association's duties. We are not opposed to the evolution of Thames Ditton and Weston Green; but we wish to see this done in keeping with the character and soul of the locality. The Association has put forward and encouraged developments of quality that are appropriate for the area where we live (most developers do not live in the place where their development is going to impact). We applaud high quality, tasteful and sensitive development or investment. We are opposed to developments that put maximum profit above other considerations, the irreversible loss of the tangible and intangible assets that combine to make this a wonderful place to live, and arrangements to 'bend' the planning regulations that reek of contacts made at the golf club. We are in favour of conserving the precious remaining green spaces that contribute so much to a village atmosphere and to recreational enjoyments. We want to protect the environment. We wish to retain the diversity of local shops and businesses, excellent and varied local health care facilities and provision for the elderly and for children. We want safe, clean streets, and drains that work properly. We want to ensure good value for our local money.
In short - we want to live here.
Keeping in touch with you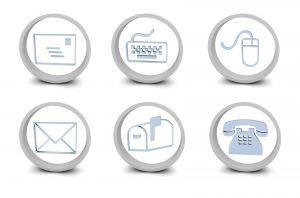 We take consultation very seriously and make every effort to communicate with residents and establish their views, the better to represent them and take action. Through regular open meetings at the Vera Fletcher Hall, and through social activities including the organisation of an annual Christmas Party, we keep in touch with residents. We produce a quarterly magazine, Thames Ditton Today, which is delivered to all residents and contains news and informative articles about Thames Ditton and Weston Green, including details of the Association's activities on behalf of residents. This website also carries news items and notices, and provides details of RA Officers and Councillors should you wish to contact them on matters of interest.
Elmbridge Residents' Group
Residents' Councillors on Elmbridge Council
We work with all groups who are prepared to support value for money policies that benefit our community and protect the environment. The Residents' Group of Elmbridge Borough Council is a mutually supportive group of like-minded councillors whose ethos we share. It is not a monolithic grouping. There is no 'whip' on members. It is a pluralist group that gives overriding priority on local issues to the councillors who consult and represent the residents in their respective wards.

Collectively the Residents' Group formed the administration of Elmbridge for fourteen years from 1992 to 2006. During this period the Council cut taxes and emphasised quality services at good value, overseeing many developments within time and budget. They were awarded the top grade by the government's Audit Commission, putting community interest first. The Conservatives regained office in 2006, and the next ten years saw services eroded, in keeping with their 'small government' ideological approach, though council tax was increased by more than inflation.
In 2016 the Conservative-initiated boundary changes reduced the number of wards from 22 to 16 and Councillors from 60 to 48. However in the following all-seat election the Conservatives lost their majority and a Residents' Group - Liberal Democrat coalition then formed the administration. Since then the Residents-led Council has once again improved services, all the time ensuring sound financial management.