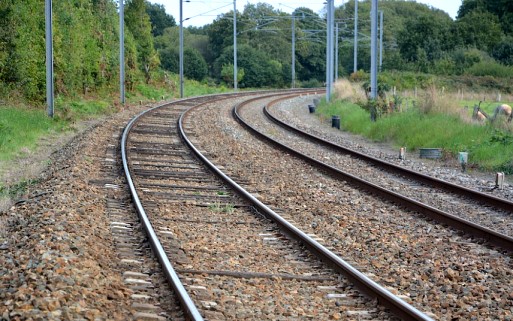 SWR's Managing Director, Andy Mellors has replied to RA Chairman Graham Cooke's letter protesting about the non-existent service provided for Thames Ditton commuters on strike days. His letter is shown below. It is entirely unsatisfactory and we will be responding to it.
If you wish to complain to SWR, Andy Mellors' email address is at the bottom
Sent: Tue, 23 Oct 2018 23:57
Subject: RE: Cancellation of services to Thames Ditton and Hampton Court
Dear Mr Cooke,
Thank you for your email of 23 October about our strike day services for Thames Ditton and Hampton Court.
I would like to apologise for the disruption that the strike is causing you and our other customers using Thames Ditton and Hampton Court stations. Unfortunately, the RMT's action is intended to cause as much disruption as possible. Whilst we are making every effort to run as many trains as we can, we have limited resources, so we have to make some very difficult choices about the services that we can provide. When we reached this decision we looked at a number of factors including the availability of alternative transport and passenger numbers.
Compared to other stations on our network, passenger numbers at these stations are relatively low and the area is well served by public transport. That is why we have reluctantly reduced the service we are providing during the strike. We have, however, arranged for ticket acceptance on numerous TfL services including bus routes 111 and 411. Hallmark coaches are also accepting SWR tickets on some of their services. Full details of ticket acceptance are available on our website – www.southwesternrailway.com.
We have been informing customers about the planned strike since it was announced by the RMT. Unfortunately, it takes time to finalise the services that we can run and to agree ticket acceptances. We are, therefore, unable to publish details of the services that we can provide until a few days before the strike starts. Indeed, on strike days some RMT guards report for their shifts, enabling us to run additional services, but we are unable to publicise them in advance.
Season ticket holders at Thames Ditton and Hampton Court who are unable to travel should contact our customer services department.
I would like to assure you that we are doing everything that we can to resolve the strike and to improve the strike day services that we can offer. If resources allow we will, of course, run services to and from Thames Ditton and Hampton Court.
Thank you for taking the time to write to me.
Yours sincerely,
Andy Mellors
Managing Director
South Western Railway
Address: Friars Bridge Court, 41-45 Blackfriars Road, London SE1 8NZ
Landline: 0207 983 6160 Email: andy.mellors@swrailway.com
www.southwesternrailway.com