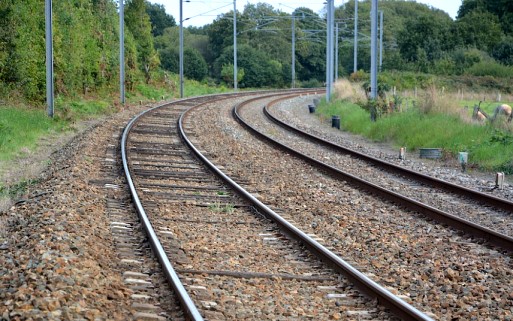 Following the exchange between our Chairman and Southwestern Railway, the RA's Surrey Councillor, Nick Darby, has further challenged SWR on their poor strike-day treatment of Thames Ditton commuters. A copy of his letter, and the SWR reply, is shown below.
Sent: 24 October 2018 10:18
To: Andy Mellors <andy.mellors@swrailway.com>
Subject: Cancellation of services to Thames Ditton and Hampton Court
Dear Mr Mellors,
While your reply to Graham (Cooke) was timely, I fear it doesn't address the real issue, namely no trains. My comments are as follows :-
1) The complete withdrawal of a service is not a reduced service, it is no service.
2) Your predecessor, South West Trains, on strike days, did run usually either a full service to and from Hampton Court, or a shuttle service between Hampton Court and Surbiton, calling at Thames Ditton. You have chosen to do none of this.
3) You say in effect that Thames Ditton is well served by public transport, and mention 2 bus routes. When train travel is non existent, as now, I have to say I disagree with you. You do not mention the K3 route on the Long Ditton side which accesses Surbiton, nor any of the buses from Hampton Court, which provide access to Kingston, and whatever train options there may be from that station. While these options are not convenient, they would provide an alternative for that vast majority of your customers who would presumably lose pay if they did not appear for work.
4) Worse still, you do not mention any intention to provide your own rail replacement bus transport from either Thames Ditton or Hampton Court to Surbiton. Instead you refer to a lack of resources. My view is that it is a lack of will, putting your company first, rather than your customers. I will be delighted to be proved wrong.
Bearing all this in mind, I look forward to hearing from as soon as possible to confirm what service you will now provide, whether trains, SWR commissioned buses, or details of the additional local buses which can be used, also a compensation package for your customers in this area.
Additionally, I would welcome a meeting with you at your earliest convenience, whether or not including some of those to whom this is copied. Bearing in mind the degree of urgency, my number is 02083982382, day and evening. I have included my local Borough Councillors, the Leader of Elmbridge Borough Council, my neighbouring Surrey County Councillor, and several Surrey Cabinet Members.
I look forward to hearing from you.
Nick Darby
SWR's reply:
Date: 25 October 2018 at 17:45:00 BST
Subject: Cancellation of services to Thames Ditton and Hampton Court
Dear Councillor Darby,
Thank you for your email of 24 October.
I understand your frustration about the level of service that we are providing. Unfortunately the RMT's strike is intended to inconvenience our customers as well as South Western Railway. We have, as always, made every effort to provide a rail service to our customers during the RMT strike. However, the stark truth is that we don't have enough contingency guards to run more trains, although we are in the process of training more. As such we have to make some very difficult decisions about the nature of the service that we can provide. As I said in my previous email, where more than the anticipated number of people are available "on the day" we do run additional trains where possible and this has included services to/from Hampton Court.
I would like to reassure you that we did look into the possibility of running a bus replacement service for Thames Ditton and Hampton Court. However, we were unable to secure sufficient suitable vehicles and this is why we have arranged for ticket acceptance on public transport. I have passed your comments about alternative bus services to the team who deal with ticket acceptance. As a result we are in the process of trying to arrange ticket acceptance on the K3 service. Tickets are also accepted on the following routes serving Hampton Court and Thames Ditton: 111, 216, 281, 411 and 715. Further details are available on our website: https://www.southwesternrailway.com/plan-my-journey/rmt-industrial-action/23-to-27-october.
Whilst this is certainly not perfect and will obviously result in a longer and more convoluted journey, it does provide a viable strike service.
I am pleased to confirm that customers who have purchased their tickets in advance for strike days and are unable to travel are entitled to a full refund and we will waive our usual administration charge. Any season ticket holders who are unable to travel should contact our customer services team.
If you wish to discuss further then I am happy to speak over the phone at a mutually convenient time.
Yours sincerely,
Andy Mellors
Managing Director