Sandown Park Racecourse have issued the following notice:
EXHIBITION OF PROPOSED PLANS FOR THE ENHANCEMENT OF SANDOWN PARK RACECOURSE
SATURDAY 15TH DECEMBER 2018
You are invited to attend an exhibition of proposed plans which are designed to sustain the success of Sandown Park.
The exhibition will be held in the Owners and Trainers Suite*, at Sandown Park, 10.30am - 7pm.
* Please enter the racecourse through the main grandstand entrance and you will be directed to the Owners and Trainers Suite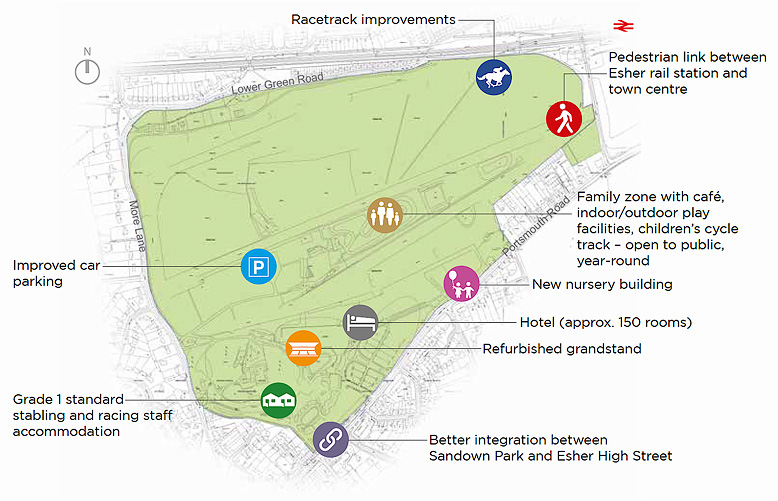 Sandown Park is one of Britain's favourite racecourses. It is also a major visitor attraction, employer and business destination, making it a significant economic contributor to, and important social and cultural asset for, Esher and the Borough of Elmbridge.
However, much of Sandown Park's infrastructure is ageing. In order to be able to continue to drive benefits for both the community and the horseracing industry, The Jockey Club needs to make a significant investment in an upgrade programme over the next few years.
The proposed plans have been designed to facilitate this.
To fund the enhancements, we propose five small, discrete pockets of residential development (including affordable units). These would be located on the edges of Sandown Park on previously developed land or adjacent to existing buildings and, combined, will cover just 5.1% of the whole site.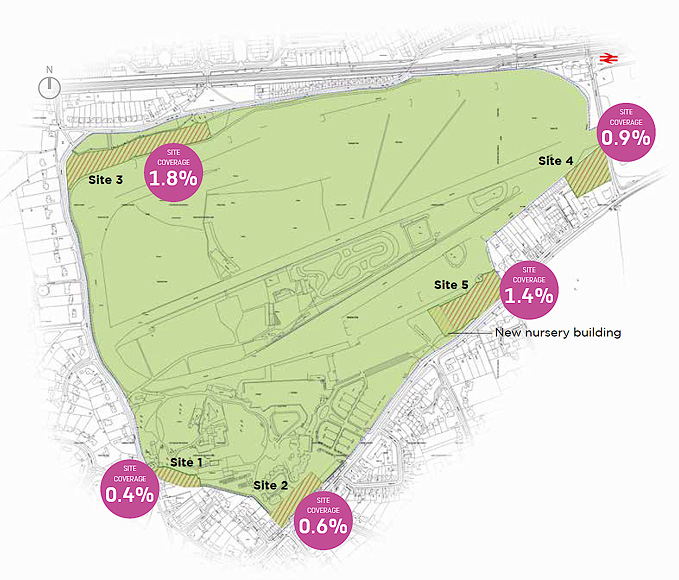 Your views on the proposals are important to us and our team would be pleased to see you at the exhibition to answer your questions and to take your feedback.
For more information please contact: Niki Lathwell – niki@seaxburh.com / 07778 599 711
We look forward to welcoming you to the exhibition on 15th December.