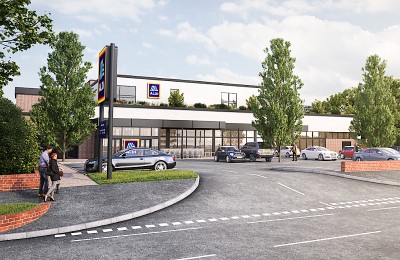 Elmbridge Borough Council Planning Officer's report for Aldi's application 2021/3857 for a foodstore on Portsmouth Road
EBC's Planning Department has reviewed the Aldi application, and the Officer's report is now available, prior to a Planning Committee meeting on 16 August - to make the Council's decision on the application.
Click here to download the Officer's lengthy report (552KB). The Officer has recommended that planning permission be granted for Aldi.
It should be noted that Councillors sitting on Planning Committees do not just rubber-stamp Planning Officer recommendations, but examine applications thoroughly and robustly, and will overturn a Planning Officer's recommendation when they consider there is sufficient cause.


UPDATE, 17 August: The Aldi application was rejected last night by EBC's Full Planning Committee. Click here to see the council's decision letter outlining the reasons for refusal.