Application to part-convert former Stitchery site to residential is opposed by the Residents' Association.
The RA has written to Elmbridge Borough Council to object to to the proposal to drastically reduce the retail space of this site - see below.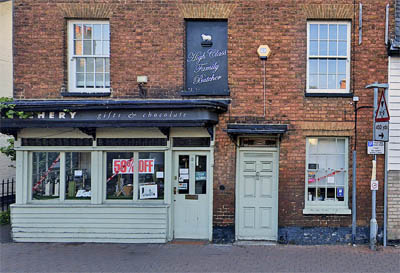 ---

Ditton Cottage
Giggs Hill Road
Thames Ditton
Surrey KT7 0BT
Planning Services
Elmbridge Borough Council
Civic Centre
High Street
Esher KT10 9SD
9 August 2020
Dear Sir/Madam,
Objection: 2020/0772 – 6 High Street, Thames Ditton, Surrey, KT7 0RY
I write on behalf of the Thames Ditton and Weston Green Residents' Association to support local residents in their objections to the above application.
As an association, we strongly believe that an active High Street, containing a varied mix of commercial units is essential to the vitality of Thames Ditton. Key to this is maintaining a critical mass of shops and restaurants that support each other in drawing in customers. The conversion of units in whole or in part to residential usage threatens the viability of the whole High Street as a shopping destination, and therefore we believe that this application is contrary to Elmbridge Core Strategy 18.
The premises at 6 High Street were a successful business as 'The Stitchery' for 20 years until the owners' retirement, and we believe that a prominent site such as this has every chance of success as a shop, restaurant or other commercial use going forward. We are unconvinced of the applicant's assertion that the current size of the shop is too large to be let to a larger commercial user due to its location and rateable value'. We would assert that the very opposite is true: the reduction in commercial floor space that this application is proposing would make the premises less appealing to a potential commercial user, and would threaten the viability of the unit as a whole.
We would therefore urge you to reject the application.


Yours faithfully,
Rhodri Richards
Planning Convener
Thames Ditton & Weston Green Residents' Association