Elmbridge Borough Council Elections
Thursday 4th May
Since the 1930s Thames Ditton & Weston Green Residents' Association has put forward candidates for local Council. Currently the Association has four Borough Councillors in two of Elmbridge's wards - Thames Ditton ward and Hinchley Wood & Weston Green ward. A third of all Councillors in Elmbridge are elected each year.
Why vote Residents' Association?
For this election we hope to have your support. If you're unfamiliar with the Residents' Association, here's what puts RAs ahead of other parties:
Residents' Councillors are independent of national political party agendas and truly represent those who elect them.
They live locally and work solely for their communities' interests, putting residents at the heart of everything they do.
They are hard-working and effective councillors - they get things done.
They fight to protect our precious Green Belt.
The RA keeps in contact with you through regular open meetings, dedicated website, Twitter and quarterly magazine.
In Elmbridge, RAs work together in the Residents' Group, leading the Council effectively and efficiently.
To see what TD & WG Residents' Association has done for our area,
go to: https://www.residents-association.com/raatwork

On 4th May - vote Residents' Association to keep residents first in Elmbridge
Thames Ditton Ward
Our Residents' Association Candidate: Elaine Sesemann - Elected
I am honoured to be the Residents' Association candidate, standing for the seat currently held by Cllr Karen Randolph as she steps down after 16 years of invaluable service to Thames Ditton and Elmbridge.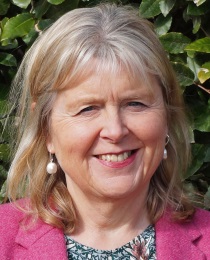 I have lived in the local area for the past 29 years and am now retired after a varied career - School Business Manager of Cranmere Primary School, tax inspector and teacher. I have three children, the youngest of whom is now at university. All attended St Paul's Primary School on Hampton Court Way.
I've always been involved in the local community. I run a walking group, volunteer at the monthly soup lunches at Our Lady's church, and I've been a member of the Ember Players (currently Treasurer) and Ember Sports Club for 25 years. My motivation is to foster strong, positive community links and relationships, and to make things work as effectively as possible for the organisations I am involved with.
I want to further the RA's work - helping the Thames Ditton - Molesey area to develop and thrive, and listening to the needs and concerns of residents and businesses. If elected, I will be an effective Councillor, working in a dedicated team alongside RA co-Councillors, Caroline James and Alex Batchelor.
I aim to make a positive difference, and hope to have your support on 4th May.
Click here to download our manifesto for Thames Ditton ward

Hinchley Wood & Weston Green Ward
Following the electoral boundary changes in 2016, RA coverage in the newly-formed Hinchley Wood & Weston Green ward has been provided jointly by Thames Ditton & Weston Green RA and Hinchley Wood RA. Currently all six serving Councillors in the two wards are RA representatives, with both RAs working very closely together.
Our Residents' Association Candidate: Janet Turner - Elected
I first became a Ward Councillor for Hinchley Wood 28 years ago, and what a privilege this has been. So yet again I am asking for your support in this year's elections.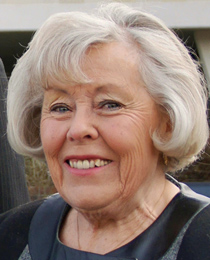 As an experienced borough councillor I have served on all the committees within council, at present I am the portfolio holder for Leisure and Culture. This covers all the council's commons, green spaces, sports facilities, and cemeteries. I was Elmbridge Borough Mayor in 2012 and as leader of the Hinchley Wood resident group serve on the Borough Leaders committee.
In particular I have been involved with a new contract for Xcel leisure centre that will save money for the council, and also completing a 25 year enhancement on the commons.
My passion for the environment continues. I still cycle and encourage others to do the same. I have and will continue to encourage the planting of trees, work with our Surrey County Councillor for more efficient maintenance and cleanliness of our roads, and upgrading of our pedestrian crossing.
I also participate in the Hinchley Wood and Weston Green litter picks each month and help with the maintenance of our lovely Memorial Gardens.
Janet is promoted under the joint banner, Hinchley Wood & Weston Green Residents' Associations.
Click here to download our manifesto for Hinchley Wood & Weston Green ward
Click here to go to the Hinchley Wood & Weston Green Residents' Associations' website
Voter Information
Registration
If you are not already on the electoral register, then to vote on 4th May you must register by 11.59pm on Monday 17th April. You can register online, or request a paper registration form to be sent to you. Go to: https://www.gov.uk/register-to-vote .
Postal Voting
If you wish to switch to postal voting, you must submit an application by 5pm on Tuesday 18th April. Note that if you have voted by post in the previous election, your postal-vote registration will still be current and postal ballot papers will be sent to you. For more information, go to: https://www.elmbridge.gov.uk/elections/vote-by-post/ .

Voting at a Polling Station - Don't forget to bring photo ID
Starting at this year's elections, you must now show an approved form of photo ID to vote at a polling station. Acceptable forms of ID are shown on your poll card. For more information, including how to apply for free voter ID document, go to: https://www.elmbridge.gov.uk/elections/voter-photo-id/ .
Note - on 4th May you can vote only at your designated polling station - shown on your poll card. Go to: https://www.elmbridge.gov.uk/elections/polling-stations/ to download a list of the polling stations in Elmbridge. If you are unsure where you should vote, email: membership@residents-association.com, indicating your address.
Polling stations will be open 7am-10pm.
Please visit: https://www.elmbridge.gov.uk/elections/elections-4-may-2023/ for further election information.