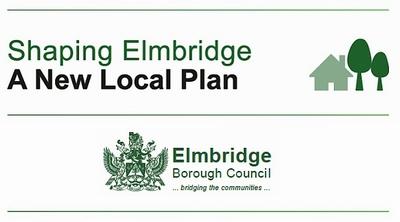 Elmbridge Draft Local Plan:
Regulation-19 Representation Period Now Open
Elmbridge Borough Council has published the Regulation-19 Draft Elmbridge Local Plan, 2022-2037 and its supporting documents to invite representations from all parties on the draft's legality and soundness. Representations must be received by 4pm on Friday 29 July 2022. Following this representation stage, it is intended that the Elmbridge Local plan will be submitted to the Planning Inspectorate for examination.
The invitation for Regulation-19 representation is a statutory requirement, the purpose of which is to allow the public to consider whether the plan is legally compliant (eg. correct procedures followed, along with community consultations) and sound (eg. evidence-based, meets Elmbridge's needs and is consistent with national policy). The representations will then be submitted to the Planning Inspectorate along with the Draft Local Plan.
Note that issues relating to specific sites are not dealt with in the Regulation-19 period, only the broader aspects of the draft's preparation.
To read the Draft Local Plan, along with guidance notes and supporting documents, and to submit your representations/comments, go to:
https://consult.elmbridge.gov.uk/reg19/consultationHome
The TD & WG Residents' Association is preparing its response and will post this on our website before the end of the representation period. The Council will publish all representations once they've been submitted to the Planning Inspectorate.
If you wish to discuss the Draft Local Plan Regulation-19 representation, come to the Association's Open Meeting on Tuesday 28 June, 8.00pm at Imber Court in Ember Lane, East Molesey, KT8 0BT.