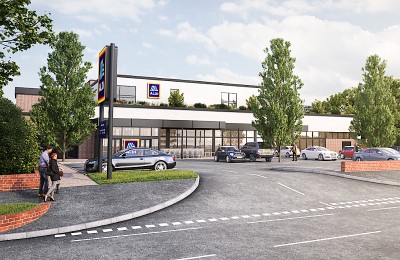 Aldi have now submitted a planning application (2021/3857) for their proposed foodstore on the old Guy Salmon site on Portsmouth Road.
Following their public consultation last year, Aldi's planning application (2021/3857) is now listed on the Elmbridge Borough Council website and is open for viewing and comment.
The TD&WG RA is aware that residents' views on this development are mixed, with some welcoming the convenience that such a store would provide, while others are opposed to it on the basis of traffic, noise and safety issues, and also the likely harm to existing local shops.
Notwithstanding the above issues, the RA's view is that, with the present shortage of affordable housing and the pressure to build on Green Belt land, the Aldi site would be better put to housing than to retail use. The RA submission to the Council on the application will therefore be to recommend rejecting it on the basis of poor land use.
We encourage residents to make their views known. Comments on the application should be submitted by 14 January 2022.