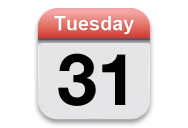 CHANGE OF VENUE FOR LOCAL PLAN REVIEW PRESENTATION
Due to the limited capacity of the Vera Fletcher Hall and the likely level of interest in this topic, the presentation on Elmbridge's Local Plan Review - Strategic Options Consultation, originally planned for the next Open Meeting on Tuesday 31st January, will now be held at the Civic Centre in Esher to allow as many people as possible to attend. UPDATE: The date of this presentation has now been set at Wednesday 1st February, starting at 8.00 pm.
UPDATE: The consultation period for the Local Plan Review has been extended by two weeks to Friday 24th February due to the high level of interest. Go to: http://consult.elmbridge.gov.uk/consult.ti/lpsoc/consultationHome for details about the Review.
The Residents' Association regular Open Meeting will still be held on Tuesday 31st January at the Vera Fletcher Hall, as advertised. All residents of Thames Ditton - Weston Green are welcome.