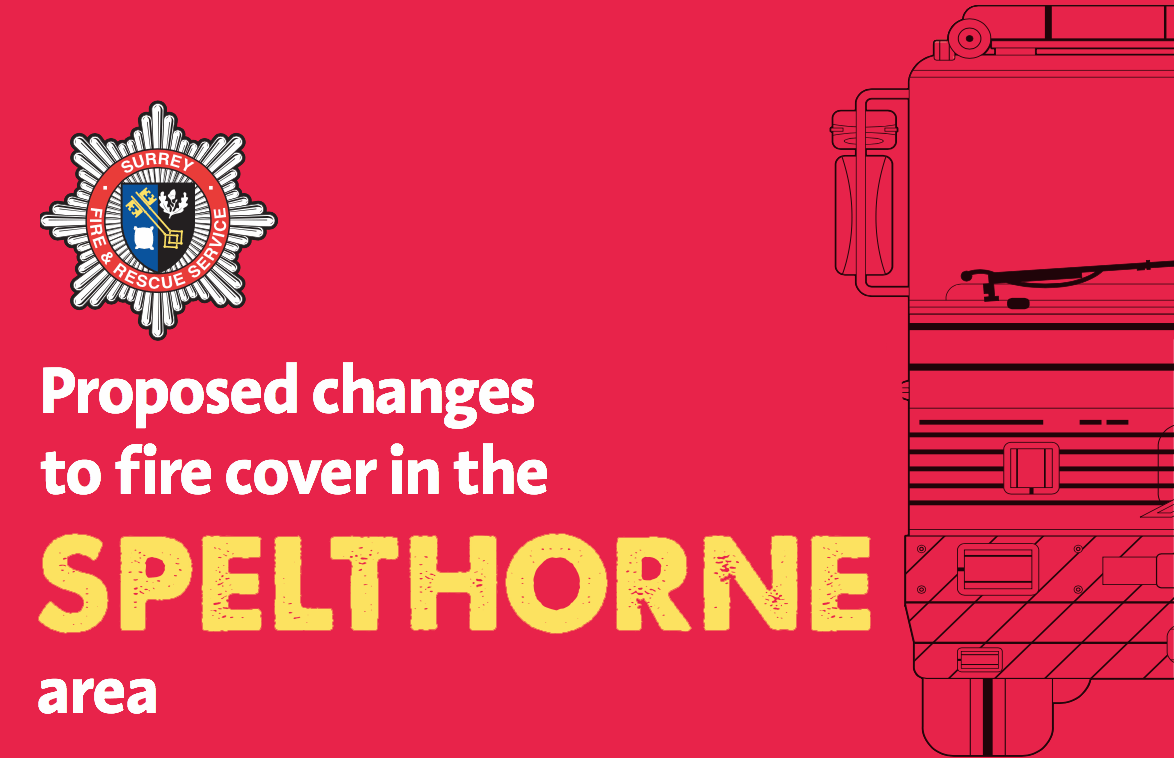 A public consultation has been launched on proposals to close Staines Fire Station and operate from Sunbury Fire Station whilst the planned new station at Fordbridge is being built. The consultation also seeks views on a proposal to go ahead with Fordbridge without an on-call crew. It's currently unclear what impact this may have on residents and businesses in Thames Ditton and Weston Green.
The consultation ends on Monday 20th February 2017. The survey can be accessed by clicking here.
Additional Information
Increasing demand for essential services such as adult social care and school places, coupled with reduced Government funding, means Surrey County Council is under pressure to find efficiencies and savings on all the services it provides for the county's residents, including fire and rescue. As a result and following a public consultation in 2013, a decision was made to close Staines and Sunbury fire stations replacing them with a new cost-efficient fire station at an optimum location, Fordbridge.
The development of this new site has experienced delays whilst we looked at ways of securing the best possible vehicle access, however, the need to make savings has not changed. So, having looked carefully at the potential options we are proposing that Staines fire station should close and that Sunbury fire station remain to provide cover until Fordbridge is ready. In addition to the cover provided by Sunbury, crews from nearby stations, such as Chertsey and Egham, will also be called upon if needed.
In light of these financial pressures, we have also reviewed the plans to have an on-call crew who would work alongside the 24/7 full time crew at Fordbridge and have little choice but to propose to go ahead with Fordbridge without an on-call crew.
More information is available including the consultation questionnaire booklet and an information leaflet. The survey being conducted can be accessed via this hyperlink. More information can also be found at www.surrey-fire.gov.uk/psp