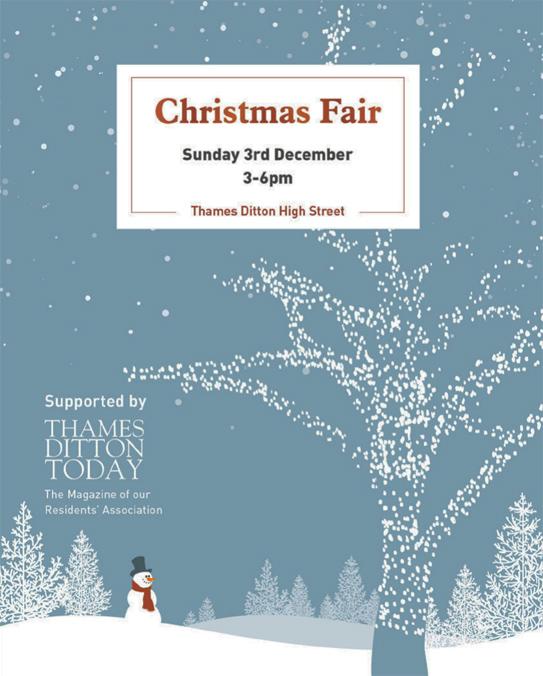 The 2017 Christmas Fair held this year on Sunday December 3rd in the High Street was a spectacular success - with more stalls, more entertainment and more fun than ever!
Supported by the Thames Ditton & Weston Green Residents' Association and the Thames Ditton High Street Retailers' Association, we welcomed a record crowd of locals and visitors and our shops, cafes and pubs did brisk business with shoppers out in record numbers.
The annual highlight is the switching on of the lime tree Christmas lights and this year Thames Ditton resident and rugby champ, Ben Franks, who along with the All Blacks has won the Rugby World Cup twice, performed the honours.
Best wishes to all our residents for a Happy Christmas and a Prosperous New Year.
Tricia W. Bland
Organiser Thames Ditton High Street Christmas Lights