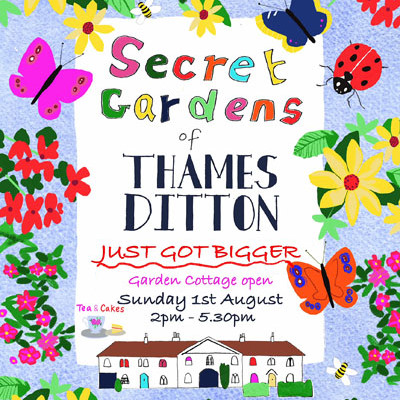 The Secret Gardens of Thames Ditton has still more to offer.
If you enjoyed the lovely gardens on show last Saturday, hang on to your tickets as there's another feast for your eyes (and stomach) on Sunday 1st August, 2.00-5.30pm, at Garden Cottage, 29 Station Road.
Tea and cakes will be available too - a perfect setting for Sunday afternoon tea.