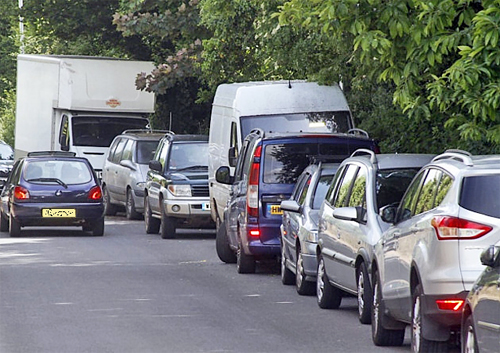 Surrey County Council has now published the final results of its Moleseys and Dittons Parking Review.
Click here to go straight to relevant web page. The new parking arrangements will come into effect once the road signage and lines have been completed - anticipated to be April/May this year.
The Highways Department has released the following letter :
In August / September 2017 we advertised our intention to introduce a number of new parking controls and parking restrictions in the Moleseys and Dittons areas. At that time you wrote to us and gave us your views on one or more of the proposals.
We received a large number of comments and objections, which were considered by the Parking Strategy & Implementation Team Manager, in consultation with the chairman and vice chairman of the Elmbridge Local Committee and the county councillors for the locations in question, before deciding which of the proposals should go ahead, with or without changes.
I am writing to let you know that we have now published a report on our website which summarises the objections that we received, the decisions that were made as a result and the reasons for them, alongside revised drawings where necessary.
If you do not have internet access at home, it is available at your local library, or you can phone our contact centre using the number at the top of the page, where a member of our customer service team will be able to let you know the outcome.
If you contacted us on behalf of someone else, please pass on this message to them.
The traffic regulation orders relating to these parking controls were 'made' on 7 February 2018, and we are currently undertaking 'detailed design' for the new signs and lines ahead of placing an order for the work with our contactors. We anticipate the new signs and lines will be installed in April / May, and once that has happened the new parking controls will come into effect immediately.
Please note that it is now too late to raise any objections to the new controls and restrictions,
but we will monitor their impact and effectiveness over the coming months to see whether any further changes may be needed in future.
If you have any queries or would like any further information, please let me know.
David Curl
Parking Strategy and Implementation Team Manager