Council Elections, 6th May, for

Surrey County Council and Elmbridge Borough Council
Last year's postponement of the Borough Council election due to the pandemic means that this year we have two council elections. In addition, we also have an election for Surrey Police and Crime Commissioner (white ballot paper). For details and deadlines for all the elections go to:
https://www.elmbridge.gov.uk/elections/elections-6-may-2021/

Thames Ditton & Weston Green RA is pleased to be putting forward candidates for both Council elections:
(Click on a name to read more about them)

The Dittons Division
Surrey County Council


Thames Ditton Ward
Elmbridge Borough Council


Hinchley Wood & Weston Green Ward
Elmbridge Borough Council
Virtual Election Meeting, Tuesday 20th April, 8.00pm
To meet our candidates, ask questions, and hear more about the Association's policies and priorities, come to our Virtual Election Meeting (via Zoom). To help us manage the meeting (there may be many attendees), if you have questions or issues you would like discussed, please email our Secretary, Florian Traub (secretary@residents-association.com) at least one day before the meeting. There will of course be opportunities during the meeting to ask further questions.
Joining Details:
Go to: https://us02web.zoom.us/j/89629874082 Meeting ID: 896 2987 4082
or Dial by your location: +44 203 481 5240 (UK) or +44 203 901 7895 (UK)

Why vote Residents' Association?
On 6th May, we hope to have your support. If you're unfamiliar with the Residents' Association, here's what puts RAs ahead of other parties:

+ Residents' Councillors are independent of national political party agendas and truly represent those who elect them.

+ They live locally and work solely for their communities' interests, putting residents at the heart of everything they do.
+ They are hard-working and effective councillors - they get things done.
+ The RA keeps in contact with you through regular open meetings, dedicated website, Twitter and quarterly magazine.
+ In Elmbridge, RAs work together in the Residents' Group (https://elmbridgeresidentsgroup.com/) that leads the Council effectively and efficiently.
+ In Surrey, with Nick Darby as Leader of the Opposition, RA Councillors vigorously challenge the administration to improve its performance in delivery of services and financial management.
To see what TD & WG Residents' Association has done for our area,
go to: https://www.residents-association.com/raatwork



Surrey County Council Election (lilac ballot paper)
For The Dittons Division:
Nick Darby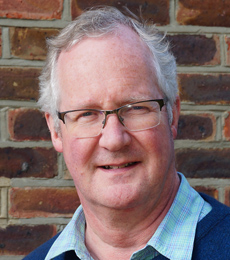 I'm standing for election again for Surrey County Council, having been first elected in 2017. It has been an enormous privilege to have been involved over the last four years, working closely with officers and Council colleagues to get results which benefit our residents. At a time of funding cuts I have fought doggedly for The Dittons, with achievements including - getting many of our poorer roads resurfaced, installing school crossings, funding mental health equipment and services, extending a school bus service, and also speeding up our parking reviews. I will continue to provide effective and practical work in the community to get the best solutions in these difficult times.
At Surrey I am now Leader of the Opposition, ensuring that RA Councillors hold the administration to account. With your support on 6th May, I hope to continue at Surrey County Council - working for the interests of all residents in The Dittons.
Click here to download Nick's Dittons manifesto



Elmbridge Borough Council Elections (grey ballot paper)
For Thames Ditton Ward:
Alex Batchelor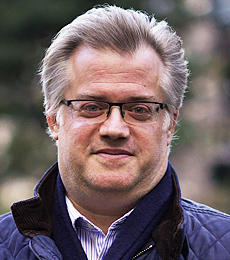 I am standing for the seat held with great dedication for the past seven years by Tricia Bland. Having lived in Thames Ditton for over 20 years, with my wife Geraldine and four children, I've been very much part of our community as my children have grown up, serving as a School Governor and Membership Secretary of our local Association.
I want to help our area thrive and develop whilst preserving the character and sense of community that makes it special. That is best achieved by a local government that's not dominated by national party politics. If elected, I look forward to joining the Residents' team, working with fellow Councillors Karen Randolph and Caroline James, to continue the long RA tradition of defending our interests, protecting our Green Belt, and reducing the threat of over-development - for all of Thames Ditton ward.
Click here to download Alex's Thames Ditton manifesto


For Hinchley Wood & Weston Green Ward:
Gill Coates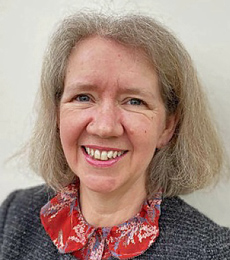 I feel very privileged to represent the Residents' Associations of Hinchley Wood & Weston Green, standing for the seat that Tannia Shipley has superbly held for 22 years. I have lived in Weston Green for the past 21 years - as a mum, dog owner, carer and community volunteer. I've experienced first-hand the commitment of Thames Ditton & Weston Green and Hinchley Wood Residents' Associations to improving local services, protecting our green spaces and preserving the special character of Weston Green and Hinchley Wood. I want to continue that good work, in conjunction with RA fellow Councillors, Janet Turner and Nigel Haig-Brown. I like to get things done, but I also listen.
I would like to have had the opportunity of meeting many residents in person over the next few weeks, but in the current climate I think door-to-door canvassing would not be welcome, nor considered safe.
Gill is promoted jointly by the Hinchley Wood RA and the Thames Ditton & Weston Green RA,
under the banner, Hinchley Wood & Weston Green Residents' Associations.
Click here to download Gill's Hinchley Wood & Weston Green manifesto
Click here to go to the Hinchley Wood & Weston Green Residents' Association website



Voter Information
Registration
If you are not already on the electoral register, then to vote on 6th May you must register by midnight on Monday 19th April. You can register online (https://www.gov.uk/register-to-vote), or you can contact Elmbridge Electoral Services to request a form (https://www.elmbridge.gov.uk/EasySiteWeb/GatewayLink.aspx?alId=1879).

Postal Voting
If you wish to switch to postal voting, you must submit an application by 5pm on Tuesday 20th April. Note that if you have voted by post in a previous election, your postal-vote registration will still be current (unless you had chosen a one-time postal vote only) and postal ballot papers will be sent to you.

Voting at a Polling Station
On 6th May you can vote only at your designated polling station - shown on your poll card.
Go to https://www.electoralcommission.org.uk/i-am-a/voter/voting-person-post-or-proxy/voting-person if you are unsure where to vote.
Polling stations will be open 7am-10pm. Note that the usual Covid requirements will apply (face mask and sanitizer), and it is recommended that you bring your own pen or pencil.